Step into the mystery with Anne Gehman through the power of dancing. Trust the wisdom of your moving-self.
Photography credits Jim Carmody; performance above, Precipitate
Anne has an extensive background in Contemporary Dance performance and collaboration. She enjoys performing in projects that invoke live decision making as well as more rigorously scored or choreographed works. From performances in theaters, to galleries, to site-specific venues, Anne practices being available and values processes of awakening space within herself and others.
Anne's current work focuses on Folking. Folking (folk as a verb); includes more than one person and spontaneous composition. Folking comes from the ground up, it is also in the air. Like magic. Folking is being magnetized towards sharing in the making. When people begin weaving together their impulses and observations, folking creates new roots. It's mapping the inner and outer relationships, spherically relating.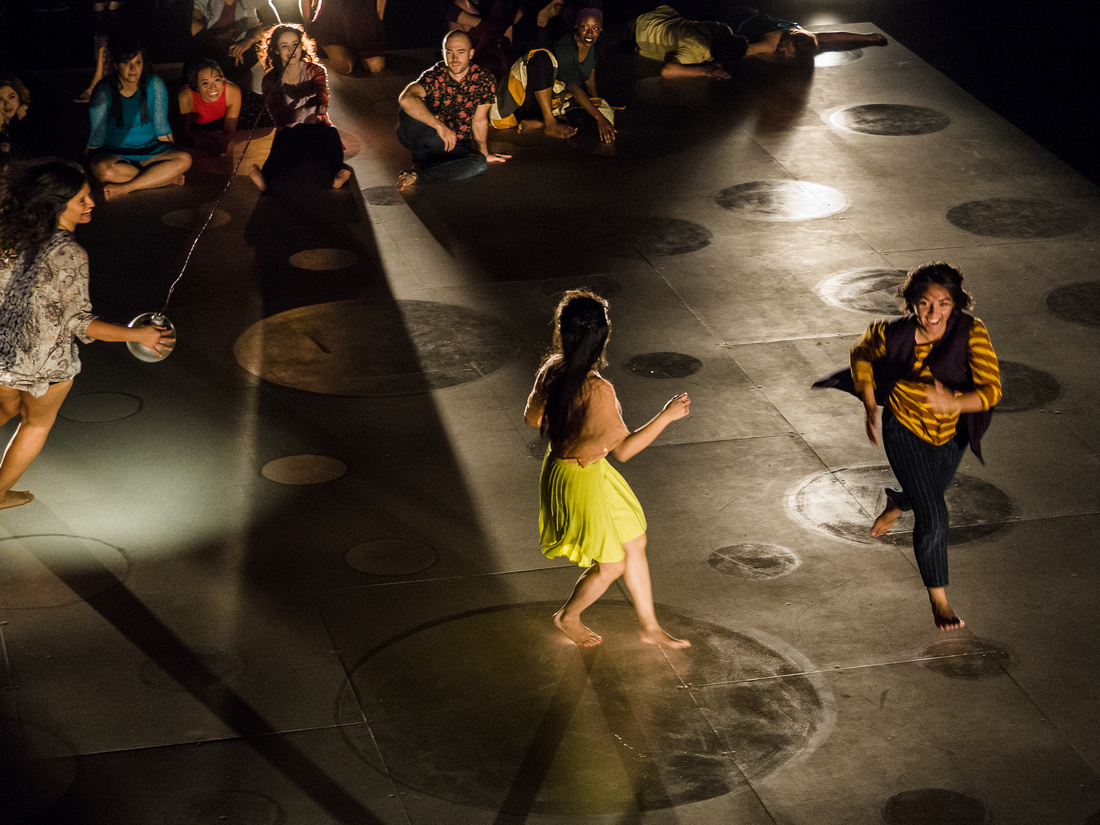 Education is about sovereignty and for Anne teaching is a sacred path. She believes dancing has its own wisdom. Anne intelligently guides students towards self-expression and embodiment. She teaches movement pathways and patterns dedicated to helping students liberate their self-concepts and explore what is possible within their own bodies.